Research Internships Marine Biology UC
Hands On Marine Biologists UC
The physical and intellectual campus of ECIM is an internationally-acclaimed marine laboratory that is known for multidisciplinary research, education and outreach that is world-class.
To help make ECIM available to PUC undergraduate students, ECIM offers hands-on educational opportunities that immerse students in our research team and projects during periods of summer and winter vacations.
These experiences are intense – students undertake diverse activities (field, laboratory and "office" work) to obtain relevant research experience.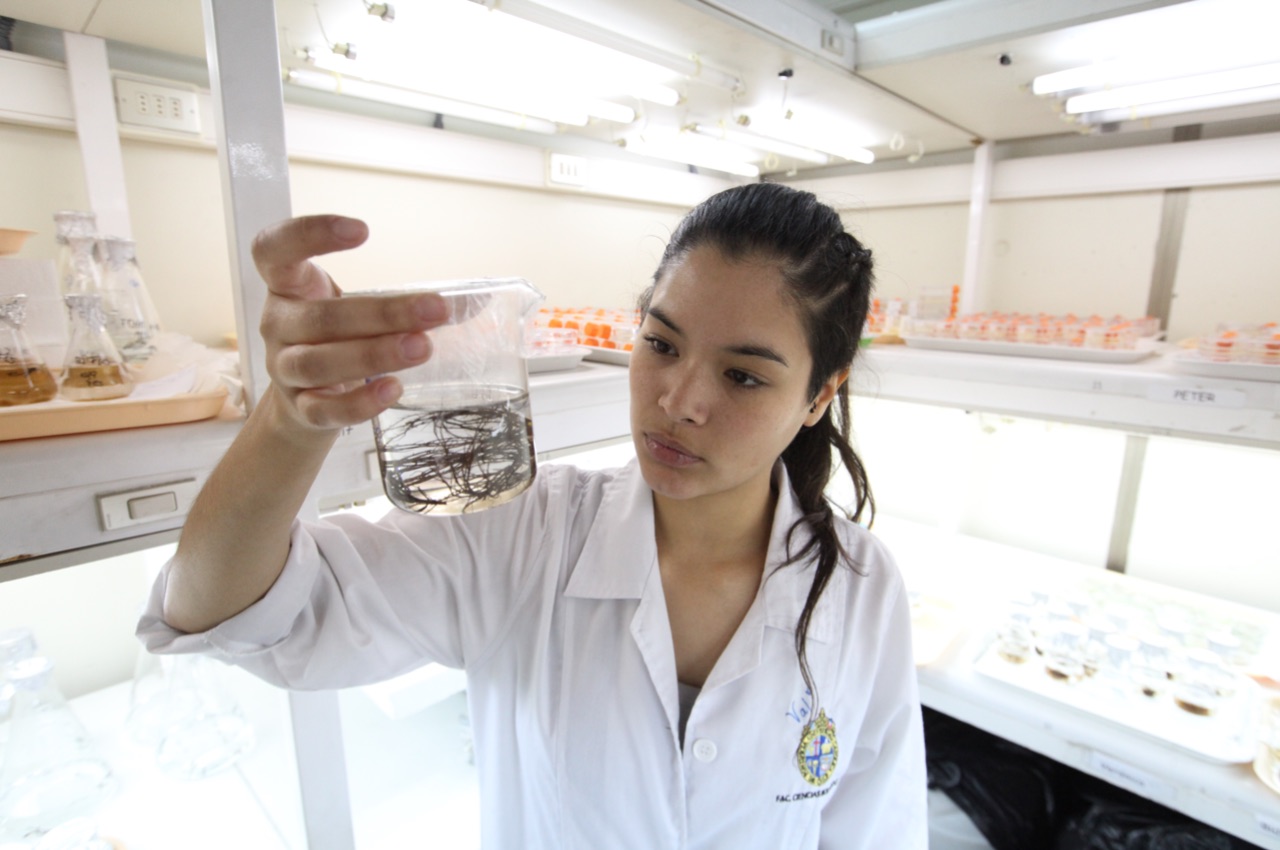 The short experiences often focus on regular responsibilities / activities related to monitoring programs that provide opportunities to work in different labs and learn multiple skills and scientific approaches. Further, students may also obtain more in-depth experience to a particular topic by focusing majority or their time in a specific lab guided by an ECIM investigator.
Students must participate in lab meetings, seminars, and discussion groups in order to see how science and research works "behind the scenes". Participation in science and conservation outreach activities provides experience in effectively engaging a broader audience to expand scientific literacy and environmental stewardship.
The daily work schedule is variable, as much depends on the tides and biological clocks of study organisms – so it may be necessary to work weekends or nights.
Here – for International Students
We believe strongly in learning by doing. Our intensive, individually-tailored internship programs challenge students to investigate their potential in a future research career by actively making discoveries and conducting science firsthand.
Undergraduate and graduate students from universities worldwide integrate into an active research team and work alongside local academic scientists in a collaborative fashion.
Students are immersed in all aspects of a research environment – participating in field, laboratory, and analytical office work, as well as discussion groups, seminars and organizational meetings that reveal how research works "behind the scenes". They are expected to communicate their research findings to professional peers and are encouraged to participate in activities geared toward school-aged students and the general public.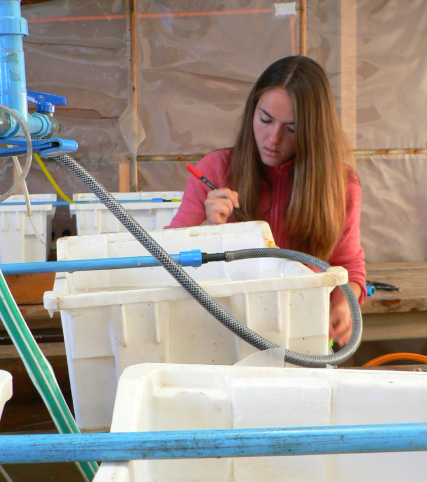 Frequently Asked Questions